News
Back to Listing
An Unprecedented Cinematic Weekend with Prime Focus: Crafting Magic for Four Blockbusters!
August 18, 2023
In a historic moment for the entertainment industry, Prime Focus Limited stands proudly at the epicenter of an extraordinary cinematic weekend. As the creative force behind the Digital Intermediate (DI) services of not one, not two, but four blockbuster Indian shows (Gadar 2, OMG2, Jailer, and Rocky Aur Rani Ki Prem Kahani), we are honored to have contributed to this unparalleled milestone in Indian cinema.
The magic of storytelling comes alive through the lens of Prime Focus Limited, as we bring our expertise to the forefront of these exceptional projects. Our commitment to achieving cinematic excellence is etched into every frame we've meticulously crafted, leaving an indelible mark on each of these releases.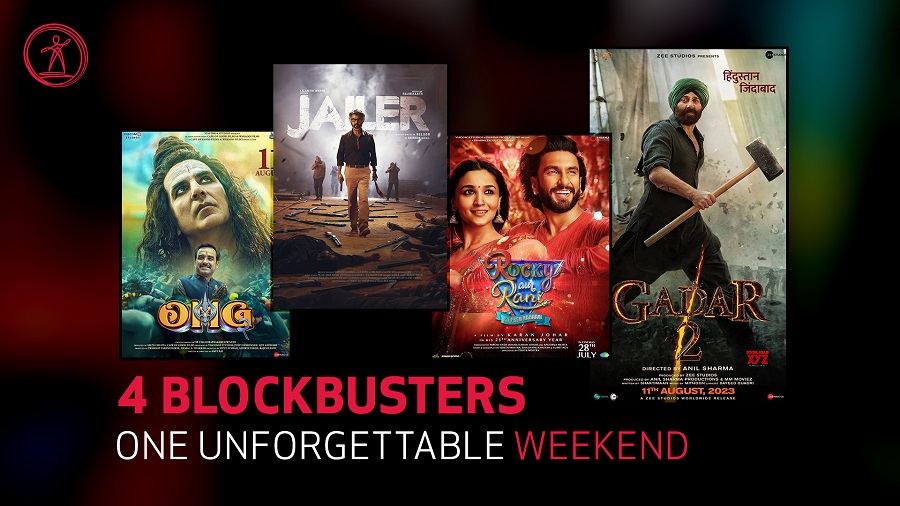 Reflecting on this monumental achievement, Niraj Sanghai, Business Head of Prime Focus, shares his thoughts: "At Prime Focus Limited, we stand humbled by the immense privilege of being part of this historic moment. Crafting the visual narratives of these exceptional shows has been a journey of collaboration, creativity, and relentless dedication. This weekend stands as a testament to the power of artistic synergy and the magic that unfolds when storytelling meets innovation."
Adding another layer of distinction to this already remarkable weekend, Prime Focus Limited proudly claims a unique accolade. For the first time in our history, all four films gracing the theaters during this unprecedented cinematic extravaganza have entrusted their Digital Intermediate services to us. This collective achievement resonates deeply with us, reaffirming our commitment to being at the forefront of cinematic innovation.
As the curtain rises on this momentous cinematic weekend, we extend our heartfelt gratitude to our collaborators, partners, and the audiences who have welcomed our work with open arms. We remain committed to pushing the boundaries of storytelling, making each frame a testament to the magic that unfolds when passion, technology, and creativity unite.
Join us in celebrating this monumental weekend of cinematic triumph, where Prime Focus Limited takes its place in history as a driving force behind not just one, but four, unforgettable blockbusters.